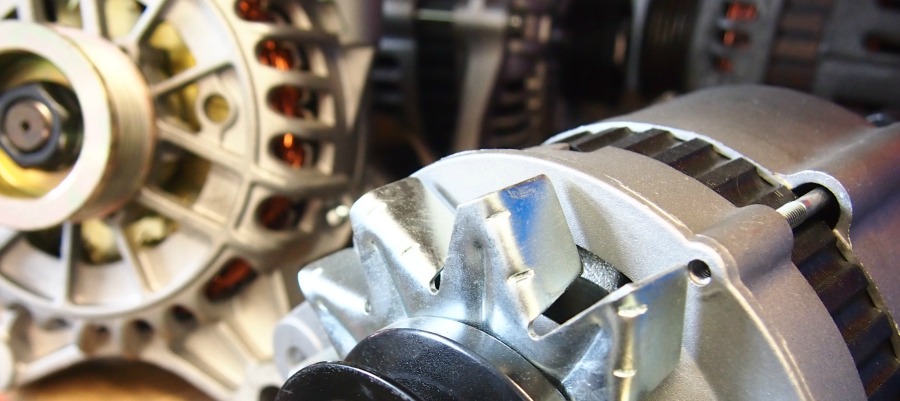 Repairs & Service are available for any electrical component or system in your vehicle. Anything Auto Electrical also has qualified auto mechanics on site who will carry out repairs & service for any mechanical needs. We also provide WOF repairs. Our team use modern diagnostic equipment to detect the cause of the problem efficiently and quickly before we carry out any repairs & service. You can book an appointment direct with our Appointment form. Here are some of problems we can help with:
If your vehicle's battery light is on, has dull headlights, or is hard to start, this could indicate an alternator fault. We can repair, recondition or service your alternators. Or if your alternator is beyond repair we can replace it for you.
Repairs on ABS control units and some types of wheel speed sensors can be repaired at Anything Auto Electrical.
If the airflow meter, which measures the amount of air entering the engine, is not operating correctly, it will cause your vehicle to under perform. We can repair your airflow meter, supply an exchange unit or a new airflow meter.
We also have a range of coils and modules to repair faulty distributors.
We are able to repair ECU's or engine and transmission control units for most makes and models of vehicles.
If your dashboard instrument panel has a dial, display or gauge fault, we are able to repair or replace as required.
If your vehicle has sluggish starting, it is possibly the starter motor. We have access to all the parts needed to repair your starter motor through our supplier Pan Pacific Auto Electronics.
A slow starting engine could also be your battery. We will check your battery (free of charge) and supply a new battery if required.